Dr. Pizio Chats About Our New Video Blogs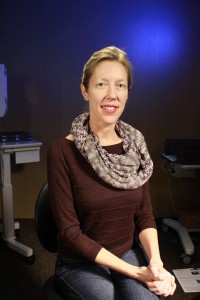 Check out the latest interview with Dr. Helga Pizio, our experienced ophthalmologist and the founder of New Eyes, to discover how our new video blogs can help you gain an even fuller understanding of your treatment options.
What inspired you to start creating video blogs for your practice?
There are a lot of myths and misconceptions regarding vision and vision correction. I spend a lot of time with my patients in the office reviewing basic concepts and choices for vision correction and debunking myths. This is important to make sure our patients understand their specific eye condition and how I can address their particular problem. I got the idea for the video blogs from patients who commented that they would love to review the vision correction choices again in detail at home. With the new video blogs, our patients can now view the same detailed explanations of eye conditions and vision corrections that I give in the office in the comfort of their own home. And patients can view videos together with family without having to come back for another office visit. Popcorn is optional!
Do you base a lot of your blog subjects on popular questions and inquiries arising from patients themselves?
Our patients have the best questions. Choices for permanent vision correction are not always intuitive and require good explanation. I based all of my blogs on subjects that are frequently generating questions from patients and are the most relevant to vision correction. I find that difficult vision concepts are better explained in a video format than in just print.
In some of the present blogs, topics such as astigmatism, cataract surgery, and refractive errors are discussed. What's coming up in future video blog posts?
I get lots of questions about our best new tools and lenses that I can use during cataract surgery to correct vision conditions such as astigmatism and presbyopia. Our next series of video blogs will address the use of a laser called LenSx to precisely perform many intricate and critical steps of the cataract operation to improve safety and reduce astigmatism at the time of cataract surgery. I will also have a video demonstrating the intraoperative aberrometer called ORA, which is the best new tool to accurately measure the eye for lens implant power during the cataract operation. I am always interested to hear from our patients about other topics they would like to have addressed.
How important would you say it is for patients to have educational tools such as these videos when considering eye and vision care treatments?
Videos are a very valuable tool in educating our patients. A visit to your surgeon can be overwhelming with information and you may leave without having asked an important question. Our practice has worked hard to provide as much information as possible on our website, as well as written explanations of choices, brochures, in-the-office IPAD video presentations, and, of course, an extensive examination and personal discussion with the surgeon. Videos do not take the place of these important one-on-one discussions with the surgeon, however the videos can act as an excellent review, reminder, or adjunct to the other avenues of education. Our goal is to give our patients all the information they need to feel comfortable and confident with their choice for permanent vision correction.
If you would like to know more about New Eyes and the treatments we offer, or if you would like to schedule an appointment, please contact us today.