Jeffrey K. Austin, OD, FAAO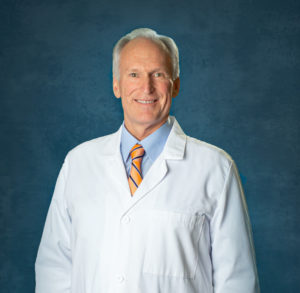 Jeffrey K. Austin, OD, FAAO is one of the most respected and experienced Optometrists in Southern Nevada. He is a member of the American Optometric Association and a Fellow of the American Academy of Optometry, the Optometric Glaucoma Society and the Optometric Retina Society. He is a proud native of Las Vegas, and joined the team here at New Eyes in the Fall of 2008.
Dr. Austin is an honors graduate from the Southern California College of Optometry and is currently on faculty with that prestigious institution. He is also the administrator of the Optometry Student Internship Program at New Eyes, and he is active in the Optometric Community in Nevada and across the U.S. Dr. Austin has been appointed by the governor of Nevada and is currently serving as a member of the Nevada State Board of Optometry. He has been President and Education Chairman of the Nevada Optometric Association and is currently President of the national Optometric Retina Society. Dr. Austin was also instrumental in writing and implementing important Optometric Legislation for the State of Nevada.
The staff and Dr.Austin were great.

James B.

November 01, 2019

12345
Dr. Austin has been working with our cataract surgeon, Dr. Helga F. Pizio, since 1999. He is board-certified in the treatment and management of ocular disease, and is committed to comprehensive eye care with the best results possible. Dr. Austin has contributed his expertise to a variety of articles and publications, and has made presentations at numerous conferences and symposia devoted to advancing the field of eye care and ocular disease management.
If you would like more information on our eye care specialists, or if you would like to schedule an appointment with Dr. Jeffrey Austin at New Eyes, please contact us today.
Dr. Austin practices at our following locations:
Las Vegas: 2020 Wellness Way #402, Las Vegas, NV 89106
Centennial: 6850 N Durango Dr #106, Las Vegas, NV 89149
Green Valley: 7305 S Pecos #101, Las Vegas, NV 89120
Summerlin: 10105 Banburry Cross #255, Las Vegas, NV 89144