Devasis Reddy, MD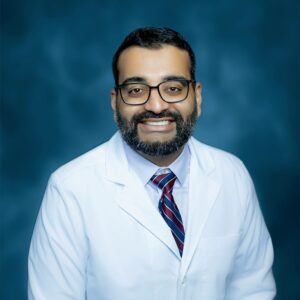 Dr. Devasis Reddy is a comprehensive ophthalmologist dedicated to providing compassionate and quality eye care to all of his patients. He earned his undergraduate degree from the University of California, San Diego before obtaining his MD from Oakland University William Beaumont School of Medicine in Rochester, Michigan. Later, he completed his residency at William Beaumont Hospital in Royal Oak, Michigan.
Dr. Reddy performs both standard and laser-assisted cataract surgery. Utilizing standard, multifocal, and toric intraocular lenses, his goal is to achieve the most optimal vision for each patient's needs. In addition, he is extensively experienced in the diagnosis and management of glaucoma, diabetes, secondary cataracts, ocular inflammation, dry eye, styes, conjunctivitis, and many other ocular diseases. 
Outside of the office, Dr. Reddy is an avid sports enthusiast and enjoys spending time outdoors.