Helga F. Pizio, MD, FACS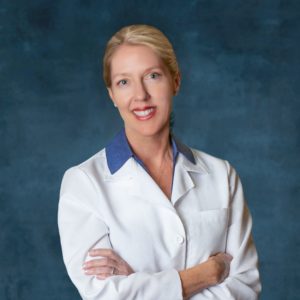 Dr. Helga F. Pizio is certified by the American Board of Ophthalmology (ABO) and is one of the most experienced practicing ophthalmic surgeons in Southern Nevada. A Fellow of the American College of Surgeons since 1998, Dr. Pizio has been offering her services in Ophthalmology to Las Vegas and the surrounding area since the Fall of 1996. In the Summer of 2008, Dr. Pizio founded New Eyes, a comprehensive eye care facility dedicated to providing patients with advanced eye surgery, treatments to improve visual acuity, and options to prevent vision impairment caused by eye conditions and diseases. Visit Dr. Pizio's video blog to learn about common procedures and frequently asked questions. To view Dr. Pizio's ABO certification status and profile click here.
Education and Leadership Positions
Dr. Helga F. Pizio graduated with top honors from University of Miami School of Medicine in 1992. Following her medical degree, Dr. Pizio completed her Ophthalmology residency at the Dean McGee Eye Institute in Oklahoma. In addition to leading the team of eye specialists here at New Eyes, Dr. Pizio is an active professor at the University Of Nevada School Of Medicine and an adjunct professor for Southern California College of Optometry.
Cataract Expertise
Dr. Pizio is respected throughout the ophthalmological community for her expertise as a cataract surgeon and her devotion to comprehensive research to advance the field of eye care. She has made presentations and has lectured throughout the nation on a variety of topics in ophthalmology and cataract surgery.
Treatments and Procedures
Specializing in advanced techniques for cataract surgery, Dr. Pizio is highly skilled and experienced with Premium Intraocular Lens (IOL) treatment and options to help patients affected by cataracts save their vision and improve their eyesight. Performing more than 2,400 surgeries each year, Dr. Pizio is the trusted eye surgeon for thousands of patients in Southern Nevada, including many of her fellow doctors, surgeons, attorneys, judges, and their friends and family members. Dr. Pizio is also adept at procedures such as comprehensive eyelid surgery and treatments that rejuvenate the appearance of areas around the eyes.

Both Dr. Pizio and her staff are patient and informative in response to questions. They have also been unusually helpful when I've had issues with my insurance company and medications.

Nancy Hunterton

October 11, 2019

12345
Awards and Recognition
Dr. Pizio has been recognized as a Castle Connolly Top Doc for the years 2014, 2015, 2016, 2019, and 2020. Castle Connolly Medical Ltd. publishes an annual list of America's Top Doctors® that serves as one of the most prominent resources available for individuals looking for healthcare options in their communities. Doctors are nominated by their peers and then carefully reviewed based on their training, education, board certification, and other factors. They are not allowed to nominate themselves or pay for inclusion.
In addition to her recognition as a Castle Connolly Top Doc, Dr. Pizio has been singled out as a Top Doc Ophthalmologist by Vegas Seven magazine for 2016 and 2017. She was also named a Top Doctor by Vegas Magazine for 2012 and 2013. Comprised of 37 different specialties, one of them being ophthalmology, the list is based on a survey of peers completed by a nonprofit Washington, D.C. organization called Consumers Checkbook. Local doctors were asked the question, "Who is the doctor that you would send your loved one to?"
Dr. Pizio was also selected as a 2014 "Top Doctor" by Vegas Inc. This is a list that features the top doctors of the area, as nominated by local physicians. Additionally, Dr. Pizio has been recognized as a Vitals Top 10 Doctor in the state of Nevada. As part of only one percent of active physicians nationwide to receive this honor, she was selected based on written feedback and ratings from patients to whom she provided care. Included among the components of care at which Dr. Pizio notably excelled were her bedside manner, doctor-patient face time, and extent of follow-up interaction with each patient.
An Interview with Dr. Pizio
If you would like more information, or if you would like to schedule an appointment with Dr. Helga F. Pizio please contact New Eyes today.