Patient Information
We are pleased that you have chosen to visit New Eyes for your eye care needs. It is the goal of our eye doctors and their experienced vision care team to provide you with the very best care in a friendly and comfortable environment. We understand the importance of excellent health care and the positive impact it can have on your life.
Below, you will find information on financing options available for treatments, plus a list of links that will download a number of patient forms that can help you get a head-start on the evaluation and treatment process.
Insurances
New Eyes accepts a number of medical insurance plans. We would like you to know that New Eyes doctors are providers for most insurances, including:
Medicare and Medicaid
Blue Cross – Blue Shield
Aetna
Cigna
Health Plan of Nevada
United Healthcare
Culinary Health Fund
Teachers Health Trust
And Many More
*Special note to patients insured through Senior Dimensions: as of January 1st, 2014 your insurance policy does not include out-of-network benefits. All Senior Dimensions patients now have to be seen by a designated ophthalmology provider.
A member of New Eyes team will be happy to assist you in determining whether you may have coverage under your policy.
Financing Options
In many cases, a treatment plan can exceed your insurance carrier's coverage limit – or, some services may not be covered by your insurance. To help make these services more affordable, New Eyes offers an easy-to-use payment plan, through our patient financing partner, CareCredit.
Click here to find out what your monthly payment would be if you applied for a CareCredit account.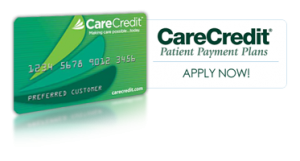 By completing a quick and simple application, you can find out if you qualify you for low-interest financing and monthly payment plans from CareCredit to help you with the cost of eye care treatment. There is no fee to apply, and it is a simple and quick application process.
Patient Forms
You can download these forms and fill them outright on your computer:
We will be happy to assist you with any questions or concerns you may have. Please contact New Eyes for more information.