How Long Does a Corneal Transplant Last?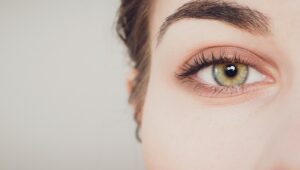 When performed by a skilled and experienced ophthalmologist like Dr. Ksenia Stafeeva, a corneal transplant can last 10 years or more without complications. However, it is still important to have regular check-ups to ensure your vision and eye health remain in good condition. In some cases, patients are able to enjoy the results of their corneal transplant as long as 20 years or longer. However, this can vary, due to the health of the donor tissue over time if there are other eye conditions present, as well as the type of the cornea transplant performed. If concerns arise after many years of clear eyesight, Dr. Stafeeva can examine the eye tissue to determine the problem.
It is rare for complications to arise sooner than approximately 10 years after a corneal transplant is performed, but it is also important to note that it often takes a bit of time for vision to adjust during your recovery period after the procedure — sometimes several months or more. Once final results are realized, though, some patients have vision as clear as 20/20!
The success rate of corneal transplants is very high, but it is possible for the donor tissue to be rejected by the patient in some cases. Dr. Stafeeva and her team take every precaution to avoid this, but in the event it does occur, she typically identifies the warning signs early on and can reverse the rejection to provide the patient with optimal results. To ensure early detection of these concerns, it is crucial to notify Dr. Stafeeva of any issues that arise and adhere to your post-operative instructions, including attending all scheduled follow-up appointments.
To learn more about corneal transplants, or to schedule an appointment with Dr. Stafeeva, please contact New Eyes today.