What Are My Options for Astigmatism Treatment?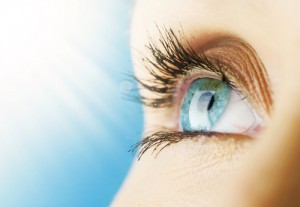 If moderate to severe astigmatism is having a negative impact on your ability to function and enjoy life, there is a multitude of corrective options available that can help to restore your vision to the optimal clarity, including both surgical and non-surgical approaches. Dr. Helga Pizio, our skilled eye surgeon, can determine the level of correction needed during your initial consultation and offer you a selection of effective methods to help you achieve the best possible vision. After discussing your lifestyle and personal preferences, she will customize a treatment plan using one of the following methods to suit your anatomic needs and desired outcome:
Eyeglass and Contacts
One of the most common ways to treat astigmatism is with corrective eyewear or lenses. Eyeglasses and contact lenses can provide simple, non-surgical methods of treating blurred vision. However, these options are often a temporary correction and cease to be effective if they become damaged or lost.
Laser Vision Correction
Advanced laser technology can help to reduce or eliminate the need for glasses and contact lenses if you have purely astigmatism or astigmatism combined with another condition affecting your eyesight, such as nearsightedness or farsightedness. At New Eyes Las Vegas, we offer refractive solutions such as LASIK and PRK (photorefractive keratectomy) to help improve your vision without glasses or contact lenses. Laser Vision Correction can be performed in most people who have never had previous eye surgery or after surgery such as prior cataract surgery.
Intraocular Lenses
Intraocular lenses (IOLs) are an excellent option to correct mild to severe astigmatism without glasses, particularly if you require cataract surgery. We offer the most advanced IOL techniques, including the Alcon Toric IQ IOL and the Tecnis Toric IOL. These lenses are precisely implanted inside the eye during cataract surgery to accurately and permanently correct for even the most severe amounts of astigmatism.
Limbal Relaxing Incisions
Also during cataract surgery, Limbal Relaxing Incisions (LRI) can also be used in addition to Toric IOLs or to correct mild to moderate astigmatism during the procedure. Dr. Helga Pizio and Dr. Ksenia Stafeeva, our corneal specialist, can help you determine if this option will offer you the best possible results for your needs. We utilize the advanced laser correction of astigmatism called the LenSx femtosecond laser during the cataract procedure for the most precise results.
If you have additional questions about treatment options for astigmatism, or if you would like to schedule a consultation with Dr. Pizio, please New Eyes today.