Now Open: New Southwest Las Vegas Location!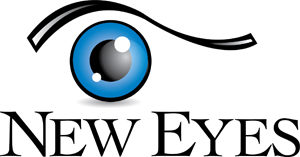 We are proud to announce that we have opened a new location to better accommodate our wonderful patients in the Southwest area of the Las Vegas Valley! Continuing to offer the same exceptional service you have come to expect from New Eyes, the new office opened in November 2018. With convenient access off of the 215 freeway, it is located in the MacFarlane Medical Office Building, adjacent to St. Rose – San Martin campus, between South Durango and South Buffalo. The new address is below:
8352 W. Warm Springs Rd.
Suite 130
Las Vegas, NV 89113
Our skilled ophthalmologists, Dr. Helga Pizio, Dr. Ksenia Stafeeva, Dr. Roman Fajardo, and Dr. Jason Smart, as well as our talented optometrists Dr. Jeffrey Austin and Dr. Andrew Kwong will all be practicing out of the new location. The new facility is fully equipped with the most advanced technology and resources, enabling our experienced eye care professionals to provide a wide variety of popular treatments, such laser cataract surgery, corneal procedures, glaucoma treatments, eyelid surgery, LASIK, dry eye care, and much more.
To schedule an appointment with one of our eye doctors at the new Southwest office (or any of our other locations), please contact us today.